Welcome to the first episode of our 7 ways for 7 days. Here we showcase 7 different items and show you how to style the 7 different ways.
7 Ways for 7 Days - Episode 1
The inspiration for our first 7 ways is a gorgeous skirt from La Fee Maraboutee
The inspiration for todays Escapism came from this gorgeous skirt from La Fee Maraboutee. It has a fun heart shape print featuring different animal prints within each, it's a midi length and is 100% viscose, so it's a natural fabric that feels like silk to the touch and to wear. It's a great piece to wear now with boots and a knit but there are so many ways to style it and we hope we give you some inspiration as you see Liz modelling the different looks.
Teaming it with a sweatshirt and trainers gives it an urban vibe. This mos mosh sweatshirt features here in brown shade but also comes in Ecru to give you a different option.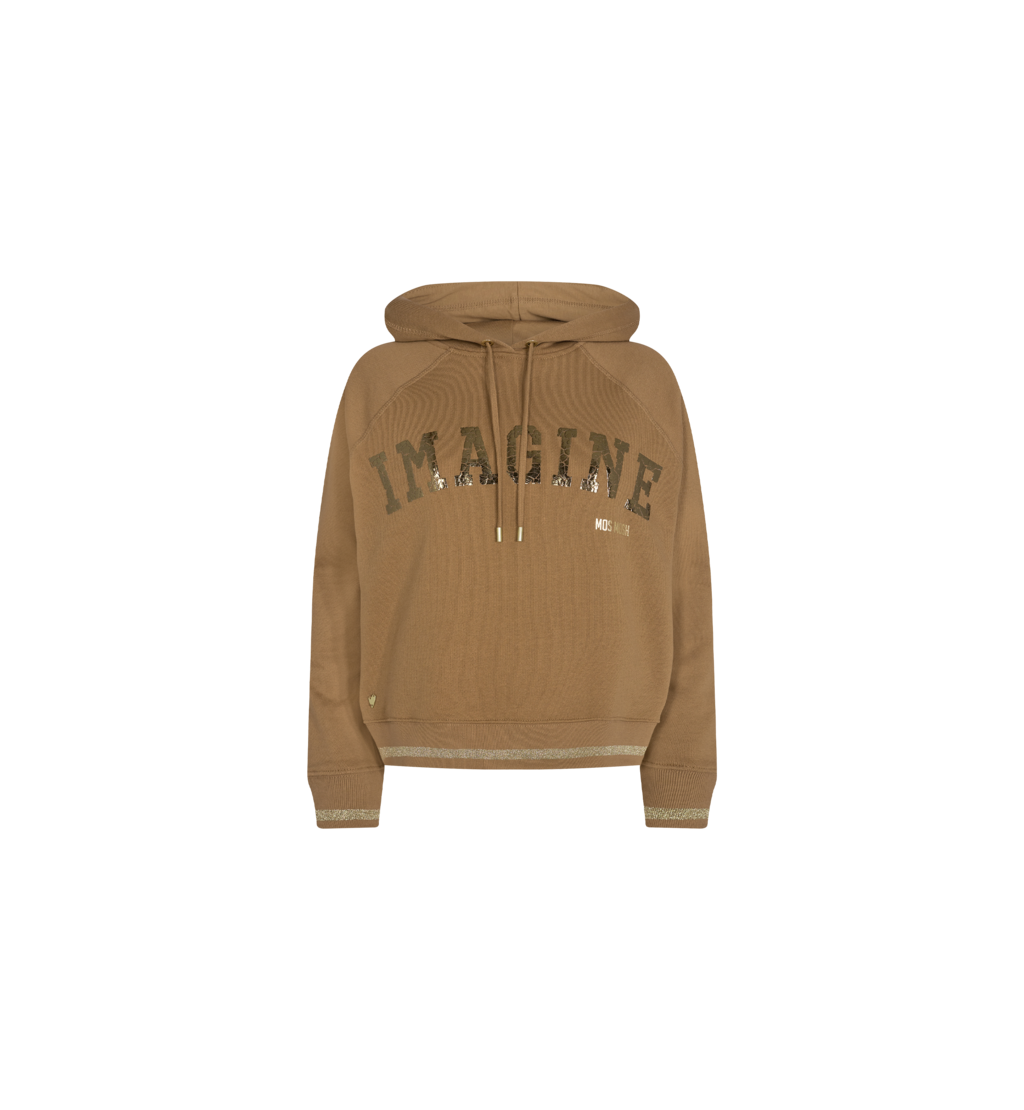 Just because the temperatures are as cold as they are still we have chosen this beautiful paired back elegant cashmere knit as part of our 7 ways.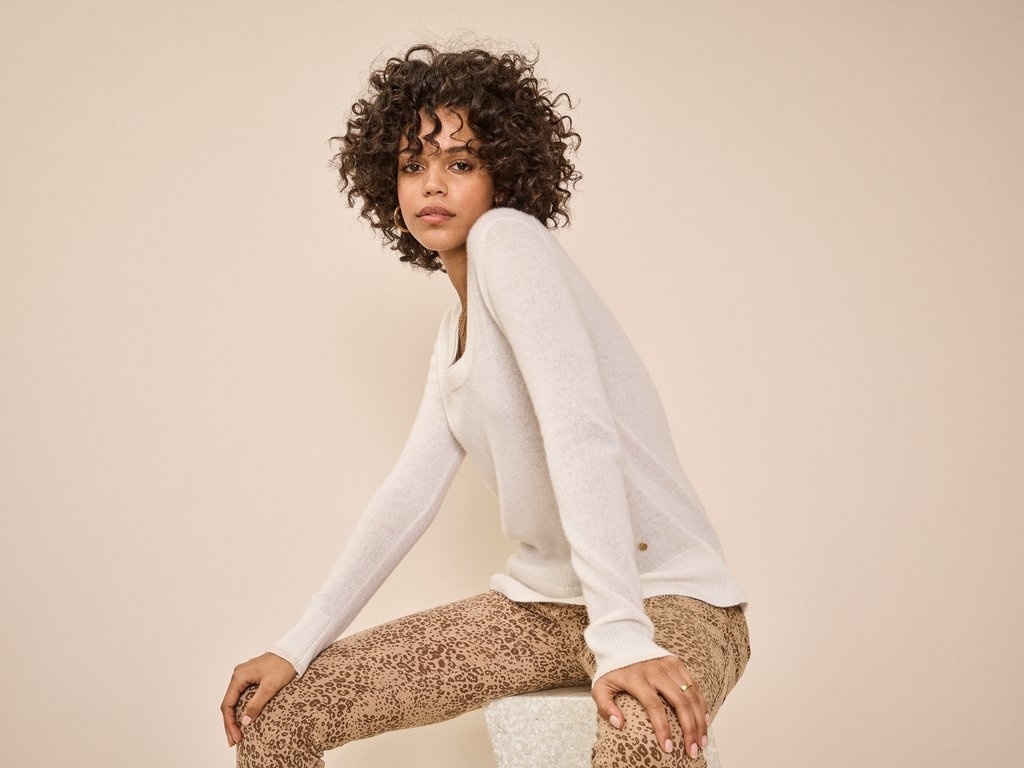 These jeans have a lovely copper detailing at the pocket, it has a super soft feel to it with a lovely stretch. It has a medium high rise to the waist, tapered leg.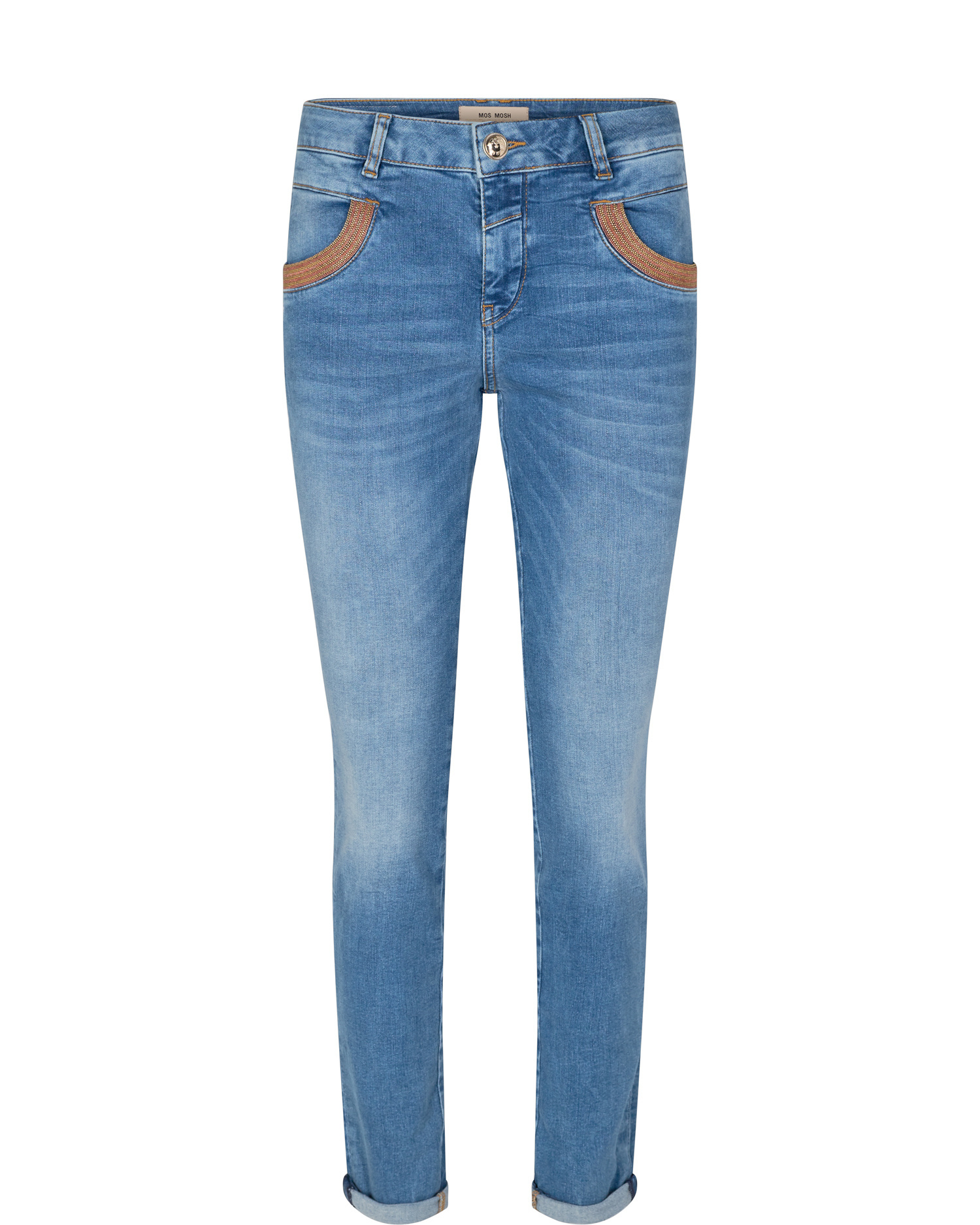 Love the silhouette of this piece with its butterfly sleeves and belt to highlight the waist or leave it tied softly at the back if you didn't want to draw attention to your waist, but maybe break up the neckline with a long chain.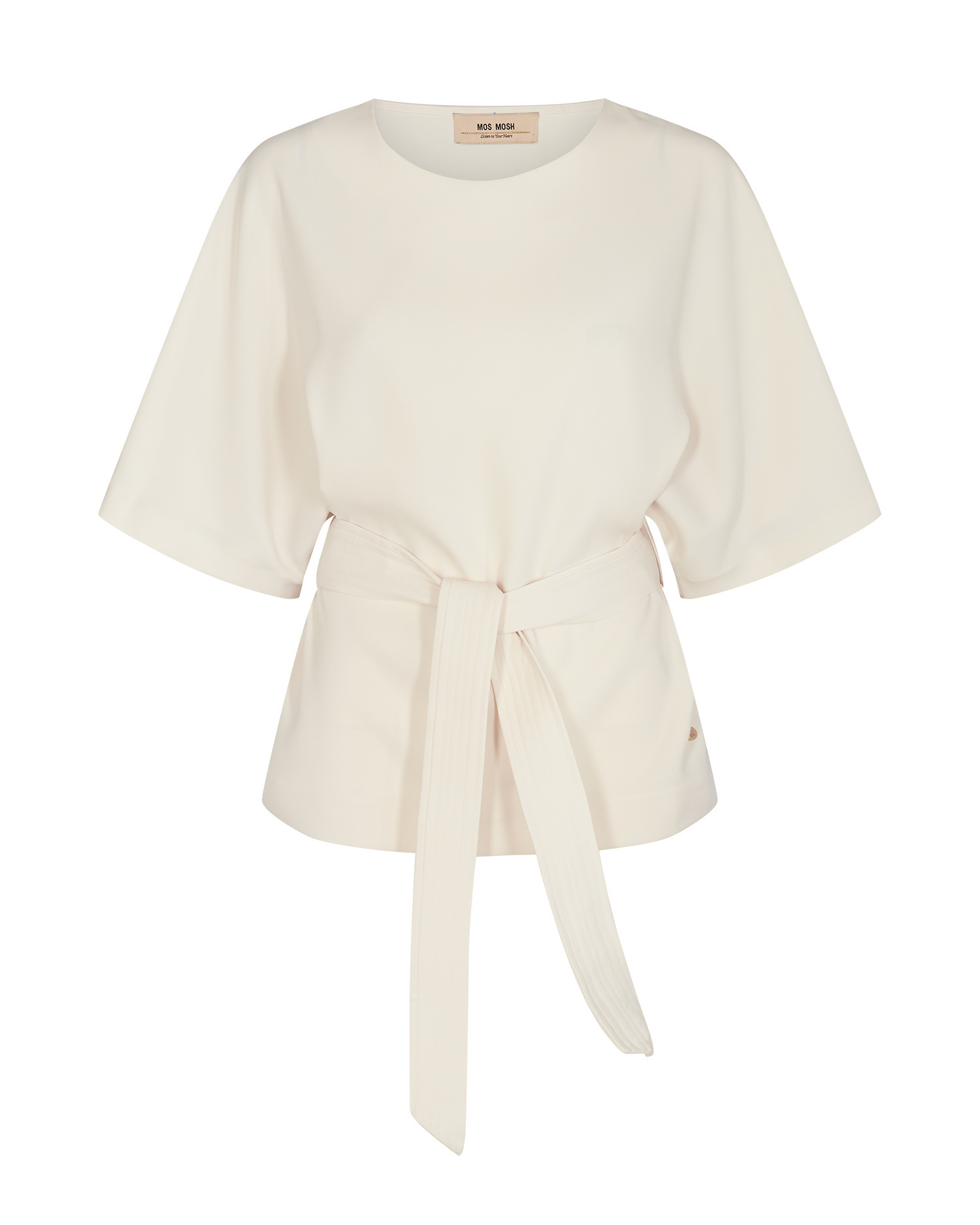 We need to talk about these trousers! These pants have all the feel of a sweatpants but the look something far more stylish.
There is nothing better than pants that look stylish and chic but feel soft like sweatpants. They are a mid/high-rise and finished with an elasticated waist and side pockets. The pressed creases make them look extra sophisticated.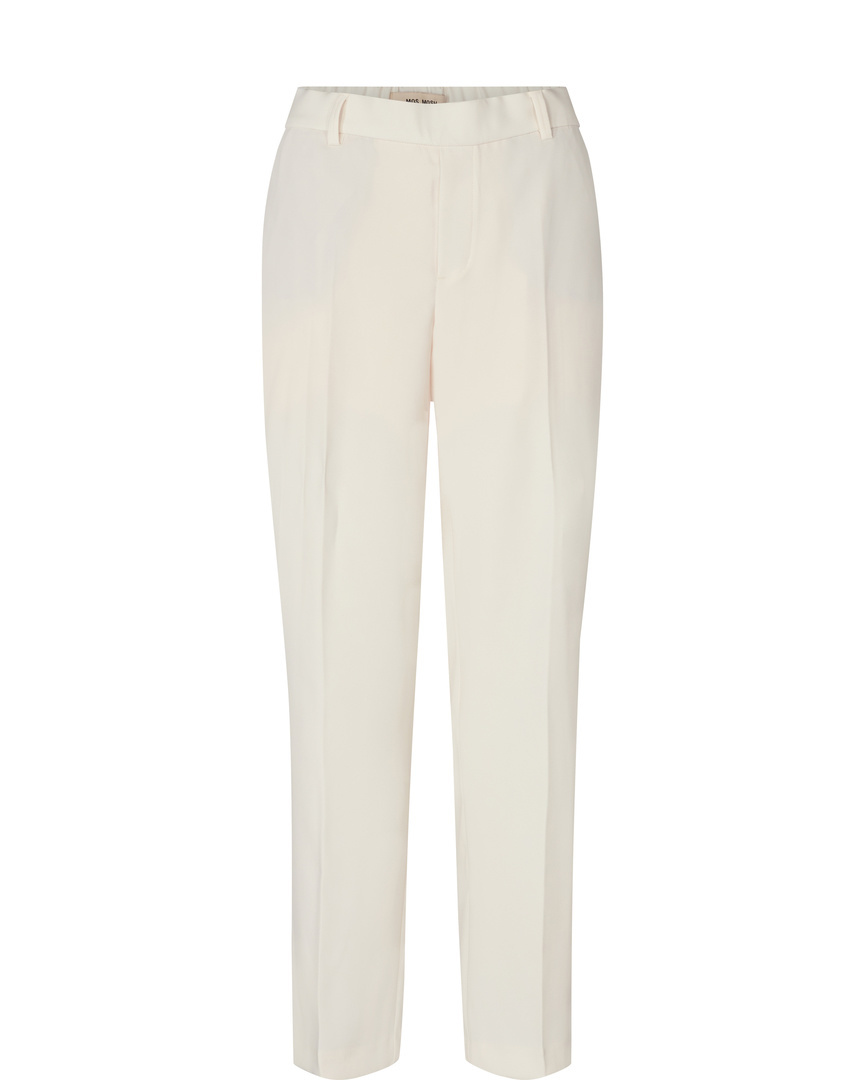 Last piece is a lurex crop cardi from la fee maraboutee. The low v neckline of this cardi means it suits a variety of shapes. I see this cardi working so well over summer dresses when that time comes. Add a bit of shimmer to your wardrobe and make it shine!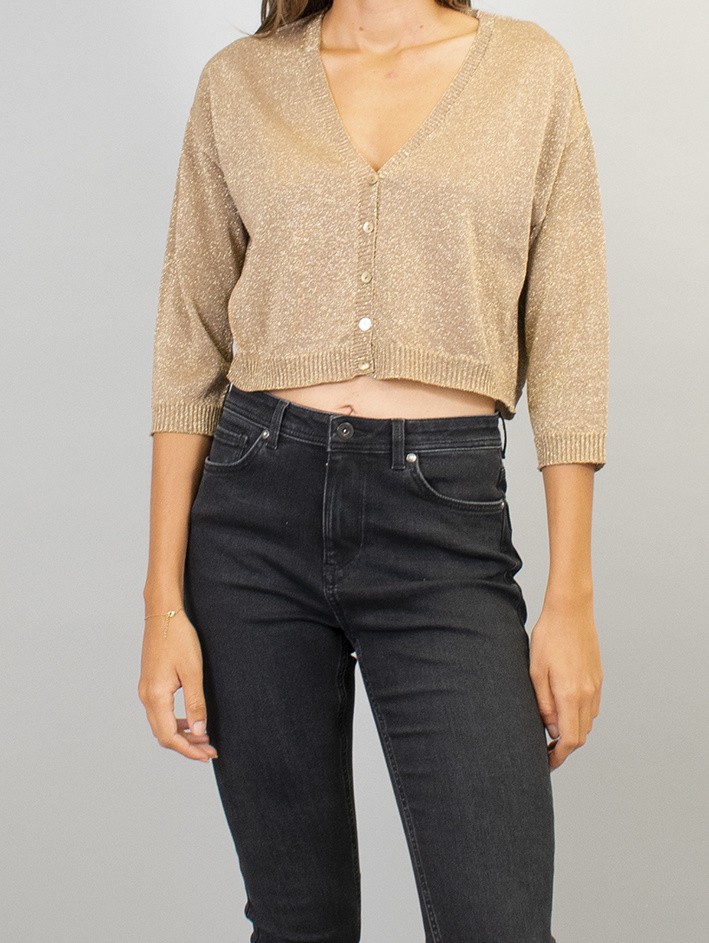 Let us style you!
Get in touch for one to one style advice, we'd love to style you!